Upcoming sessions:
Sunday 23rd June 2.00pm to 3.30pm at Marianna's, Ealing W5 (near Walpole park)
£15 for 90 minutes of yoga and meditation outdoors.
Bring your own mat (or reserve one when you book on the event – limited mats available)
This event is sponsored by Captain Kombucha who will offer each participant a bottle of their delicious kombucha to enjoy after the event and Rebel Kitchen.
Get in touch if you're interested in joining us.
*
If you are interested in hosting a yoga session in your garden, here is what you need to know.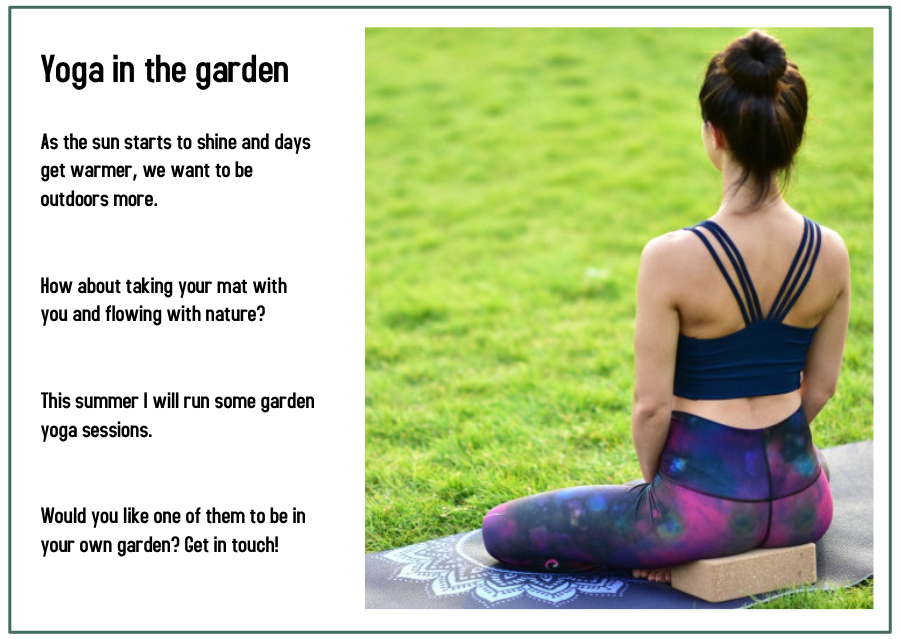 We need space for at least 7 mats.
When you get in touch, we will agree a time and date that suits you and I will then start promoting the event. Events can run between May and end of August.
As a host, your session will be free. All you need to do is ensure the space is ready for the session. If your garden is large enough to fit more than 14 people, you will have an extra free ticket for a friend.
Each participant will bring their own mat, or will be able to pre-book one directly with me.
In case of rain the event will be cancelled or postponed.
Get in touch to discuss hosting a yoga session in your garden.